09 Nov

Happy Hunting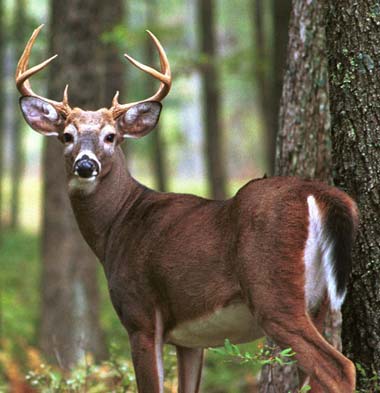 As the deer hunters begin the deer hunting season we wish them luck. Over 500,000 Minnesotans are deer hunters and residents and non-resident hunters spend numerous amounts of cash pursuing their prey. Deer hunting clearly has a huge economic impact for Minnesota, but the deer also literally create another form of impact for the state's residents; losses due to deer-car collisions. While Minnesota hunters thinned the herd by nearly 220,000 deer has averaged about 5,100 reported car crashes involving deer every year. Typically, the top ten states for deer-car collisions are West Virginia, Michigan, Wisconsin, Pennsylvania, Iowa, Arkansas, Montana, South Dakota, North Dakota and Minnesota. Last year, deer collisions accounted for 4% of crashes in Minnesota with 2,538 reported deer-vehicle collisions which killed 9 people, injured 320 more and resulted in tens of millions of dollars in damage. Besides being dangerous, it's not cheap to hit a deer. The averagecost per insurance claim for collision damage is $2,800. If someone gets hurt, the average climbs to $10,000. According to the Insurance Institute for Highway Safety, there are approximately 1.5 million deer-vehicle collisions annually in the United States, causing more than 150 fatalities and $1.1 Billion in property damage.
During this time of year it is the height of the deer mating season which means that the deer on on the move. So, what can YOU do to help reduce those deer-related crashes? The best way is to slow down and be vigilant while driving. Watch for multiple animals, as deer may be chasing each other. Those deer are not thinking about traffic. Most fatalities are caused by the driver taking evasive action, swerving to avoid the deer and losing control of the car, or hitting another car or object. If you see deer, apply the brakes firmly and come to a controlled stop (be careful if you are in traffic!). If impact appears inevitable, do no swerve to avoid it. It's safer to hit a deer than risk hitting another car or something else along the road. No doubt, you've seen news stories where deer have entered (and, in some cases, subsequently exited) the vehicle, as well as TV commercials touting your auto's ability to avoid such, but there's no sense in being wheels-up while the deer runs away. So, wish the hunters luck- better their grill than your grille.
Happy Hunting from Soderholm Insurance Services.
-Minnesota PIA